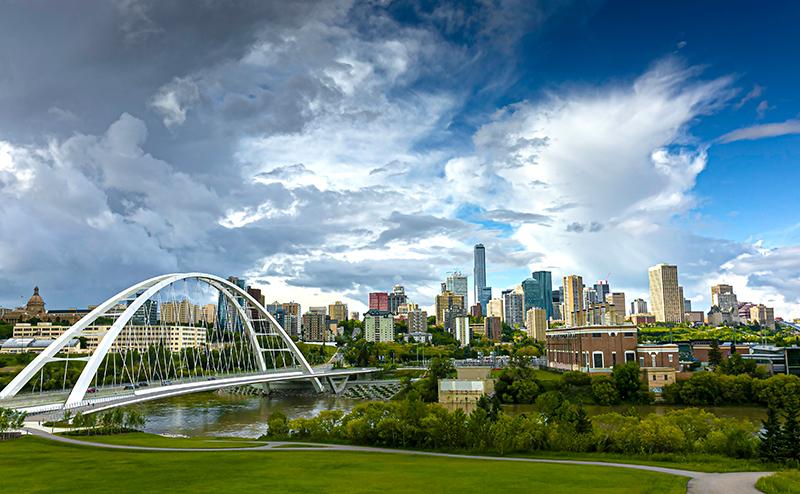 Blog #5 – A quarter of Americans don't read books at all, and this trend is worsening.
I recently heard this stat on Greg Mckeown's podcast and felt disappointed with our world's direction. I'm not saying we should assume America is setting the norm for the rest of our planet with these stats, but hearing that the typical American only reads or partially reads four books a year, I felt a little troubled for our future.
Greg explains, "Reading a book is among the most high-leverage activities on earth. You can gain access to what the smartest people have already figured out for an investment of a few hours and a few dollars. Reading to really understand delivers residue results by any estimate."
This backstory, therefore, led to my joy this week to see the news that Edmonton had become the FIRST Canadian city to join UNESCO's network of top learning cities in the world. Edmonton joins network member cities including Hamburg, Shanghai and Beijing as part of UNESCO's Global Network of Learning Cities (GNLC), an international network of cities committed to fostering a culture of excellence and learning for all to enhance social inclusion, economic development and cultural prosperity. (1)
This news is a big deal for me on two different levels.
First, as a lifelong learner with an insatiable thirst for knowledge, I'm conscious of this announcement's significance. As David Atchoarena, Director of the UNESCO Institute for Lifelong Learning, summarised, "I warmly congratulate the city of Edmonton on becoming the first UNESCO learning city in Canada! With its strong commitment to lifelong learning, it provides quality learning opportunities for all across the community while addressing key issues such as poverty, gender equality, inequalities and climate action.". This week's news gives me confidence and pride to bring my children up in this city with its bright future drawing from a foundation of previous generations' hard work. In my work with Explore Edmonton, I made great efforts to collaborate with our city's seven post-secondary institutions, and I learned the great value of a solid academic foundation for economic prosperity. Knowing these fantastic partners will now gain even further insights on making our education system inclusive from global leaders in the network is great news.
The second reason this recognition is so poignant is what this membership will do for my hometown on the global meetings platform. I could only fist-bump the air and feel upbeat as I know great knowledge exchanges come when people gather. As most of you know by now, I believe deeply in the power of business events and how hosting events within a destination shape a place beyond measure with their longtail benefits. So, when David Atchoarena rightly points out, "The UNESCO Global Network of Learning Cities will benefit from the great expertise the city contributes while, in turn, surely, inspiring the further development of Edmonton as a vibrant learning city."
It is now widely acknowledged that business events mobilize interactions and collaborations that form the foundation of innovation, economic development and societal change – all catalysts for a thriving economy and a prosperous community. At the heart of my excitement is the hope that this new network we have joined will only contribute to Edmonton's ongoing economic growth and reinforce our international reputation for excellence in academic research and business.
The more business events aligned with our destination's economic sub-sector strengthens, the stronger these sectors will become through legacy benefits such as:
Attracting Global Talent with unique expertise
Transferring Knowledge
Encouraging Foreign Investment
Stimulating Trade
Fostering Innovation
Boosting Productivity
Nurturing Research Collaboration
Promoting Cultural Exchange
Delivering Community Benefits
Diving into the UNESCO Institute for Life Long learning website, I am reminded of the United Nations 17 Sustainable Development Goals. The Agenda's educational ambitions are encapsulated in one standalone goal, SDG 4, which urges the UNESCO Member States to 'ensure inclusive and equitable quality education and promote lifelong learning opportunities for all'.
As the northernmost big city in North America, Edmonton plays a key leadership role in provincial, national and international contexts as an inclusive centre of learning, innovation, creativity and technology. Becoming a member of this UNESCO network is a key example of this leadership and represents the culmination of years of dedication—across the community—to lifelong learning for everyone. (2)
In closing, I need to quote Greg's podcast again. His parting quote sums up why we should all celebrate this accolade for Edmonton.
"We will be the same people we are today unless for the people we meet and the books that we read".
References: (1) (2) City of Edmonton press release