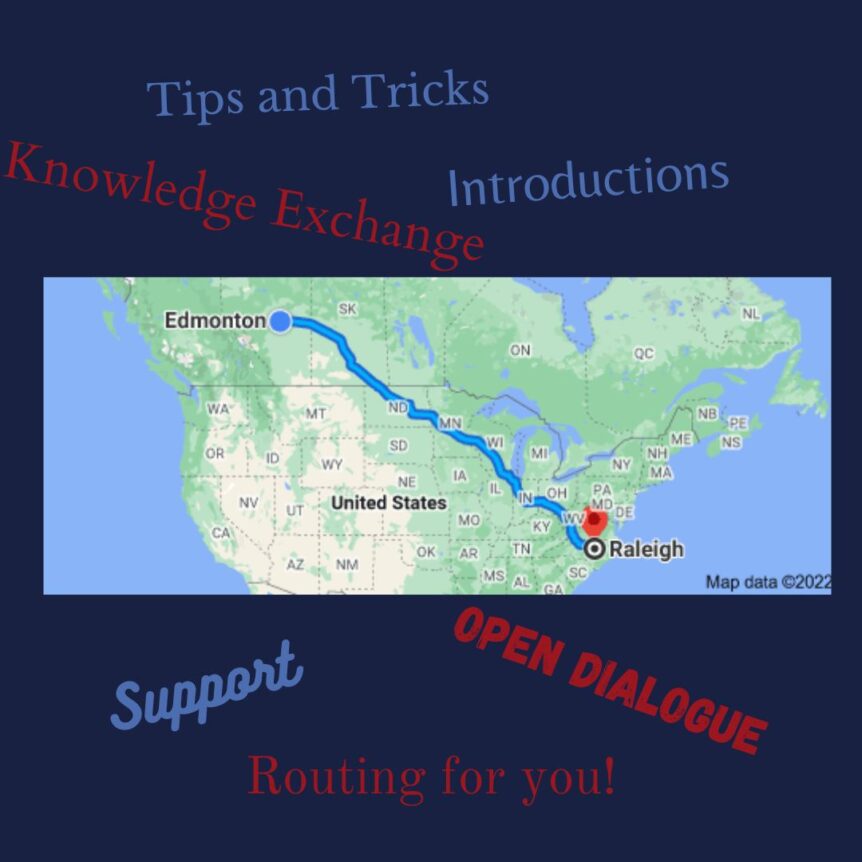 Blog #7 – The Tale of Two Tech Cities
Today is part one of a two-part blog on a subject very close to my heart.
Over the last few years, I had the good fortune of making strong bonds with two meetings industry veterans.
I've learned, collaborated and commiserated in the depths of the pandemic shutdowns with these two lovely ladies but never met them in person.
Before introducing my first confidant in part one, a little background on how two cities nearly 4000km apart and in different countries, started to knowledge share…
While leading the Business Events team at Explore Edmonton, I made it a priority to forge strong relationships with other International DMOs and CVBs with similar destination alignments. Working in a competitive sales industry can be isolating, so I can't recommend enough the benefits of finding counterparts in non-direct competition locations and starting discussions. There is no better way to gain a perspective on doing the hard work this industry demands than by sharing intelligence and experiences with colleagues.
Initially put on my radar by an engineering client, who gushed about his company's office in Raleigh, one of the three cities in the North Carolina Research Triangle Park (RTP). As I dug deeper, it turns out that Raleigh and the Triangle, as they are coined, is the foremost U.S. example of a thriving innovation cluster. Raleigh's being one corner of this power cluster is no coincidence.
This state capital, known for its universities and many technology scholars, attracts young talent with an average age of 33 years old, making it one the fastest-growing cities in the U.S.
However, it wasn't just these similarities that struck me when comparing Raleigh to Edmonton; I discovered Raleigh is also a haven for creative people.

USA Today declared:"Raleigh's six-block warehouse district around Contemporary Art Museum on Martin Street one of the country's "10 best city art districts," alongside Los Angeles, Philadelphia, and Dallas."
As luck would have it, a year later, the instructor for my CDME course was the fabulous research brain, Jonathan Freeze, VP of Marketing and Communications at Greater Raleigh. Never one to pass up an opportunity to gain a new introduction.
Here we are four years later, it is my pleasure to introduce my dear friend Malinda Harrell, Director of Sales at Visit Raleigh. Reaching out while knowing we'd have commonalities to start the conversation, sure enough, Malinda and I hit it off right away, making regular calls part of our career growth; the rest is history!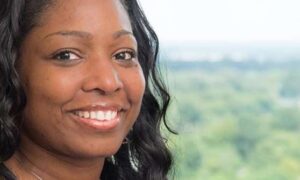 In a recent conversation, we chatted about the 'why' of the meetings industry and the importance of considering all the impacts hosting an event can generate. The outcomes stretch far and wide beyond; the number of attendees attracted, their spending, and the jobs supported in your local area. Don't get me wrong; these are essential factors. Quite frankly, without them, we wouldn't have a meetings industry. But there is so much more to the iceberg!
I asked Malinda how she supports her business development team to start event legacy impact conversations with clients these days. She explains that for some time now, Visit Raleigh starts with the end result and works backwards. "We start this way with all our clients. We never lead with facilities, dates, and rates. The Journey form is an essential tool; we use it to get under the skin of their attendees, their demographic, what they like, and what their past experiences in other cities have been. How can we do better to improve experiences?"
A common question that sets the tone for these conversations with event organizers is: "What do you want your attendees to say to their spouse or colleagues when they return from an event hosted in our city?"
For Raleigh, the process is straightforward as collaboration with destination stakeholders are a significant step in event development. Take the recent hosting of the Leadership Exchange in Arts and Disability (LEAD®) Conference on Aug 1-5, 2022, in Raleigh. A great example of destination stakeholders, including the City of Raleigh, RDU International Airport, Raleigh Convention Centre, Raleigh Arts, and writer and 2019 Piedmont Laureate David Menconi, among others, coming together. They aimed to bring an authentic flavour of the region to event delegates and learn from the host organization how to enhance and elevate an event from an equity, diversity and inclusion perspective.
Done right, it is a win-win situation for all involved. In this case, learnings, new procedures, and creative innovations came to life as a new type of discussion motivated by the LEAD® conference unfolded. Here are three legacy impacts that attendees and residents enjoyed while the LEAD® Conference 2022 took place in Raleigh.
Visitors arriving at RDU International Airport had the option of reliable, pre-bookable wheelchair-accessible transportation through Wisdom Care Transportation.

A gap identified by the hosting of this diverse conference is now a solution that lives on for perpetuity.

The Disability, the Arts and Raleigh: Inclusive by Designseries, explores how Raleigh Arts' creative vision is playing out when it comes to deaf and disability community members in the city. Strengthening this Southern capital as "a community connected through arts and culture, where every person is empowered to lead the creative life, they envision." Produced in partnership with David Menconi. Learnings gained through this series will benefit the residents long after the LEAD® conference.
Art In Translation: Finding a Visual Voice, curated by the Block Gallery, was concurrently held at the Raleigh Convention Centre during LEAD®. Bringing together, "N.C. artists who self-identify as having a disability to collectively share their unique experiences that inform their artmaking." Part of Block's ongoing mission is to address equity, diversity and inclusion in the arts for artists and the viewing public. "The underlying link that brings them all together is that they all use art as their language."
The broader benefits that leak into the very fibre of the city shaping what a delegate and a resident can enjoy are significant. The impacts generated from hosting an event are magnified when the event includes the local knowledge capital as part of its agenda and throws open its traditionally closed doors to the opportunities for learning all around them in the host destination.
I look forward to more conversations with Malinda as she and her team at Visit Raleigh lead the way in business events to maximize value for visitors and residents alike.
For those wishing to learn more, PCMA released this article.