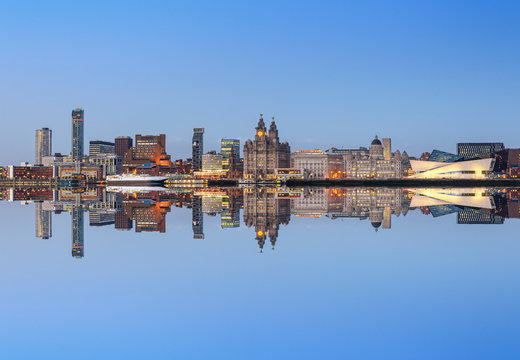 Blog #8 "No, really?", "Your hairdresser just emigrated to Edmonton? What are the chances of that?"
Many of you who follow me may already know I'm a great believer in serendipity. I am a devotee to the mantra 'life is happening for me, not against me'. You're about to discover in part 2 of my two-part series on the power of International relationships that this one had many happy coincidences. Above was one of the first things I discovered when Jennifer Jenson of Marketing Liverpool and I started our transatlantic conversations.
But before we get into that little nugget's nitty gritty, let's rewind to a cold January morning in 2019. I think it was about -30, and trepid researchers Lisa Owen and Becky Hannon from SFA-Connect (Sarah Fleming Associates Ltd) had just arrived in Edmonton for a whistle-stop education tour on everything our powerhouse city had to offer. I had recently enlisted SFA-Connect to help us identify the best international conference opportunities to fit with Edmonton's unique economic strengths. Despite the cold, Lisa and Becky dug in to get to grips with our thriving industry sectors, world-class academic institutions, and renowned research and innovation hubs, setting us on a path to incredible event opportunities. Incidentally, this was a brilliant decision, and the partnership is still strong today.
A few months later, Lisa moved on from SFA-Connect and started a role with Marketing Liverpool. What looked like a loss at first took an incredible twist of fate. A genuine research expert, it wasn't long before Lisa started connecting the dots in her new role. She reached out and suggested that I might find it helpful to communicate with her boss Jennifer Jenson, Head of Business Travel, Marketing Liverpool, as she thought there were a lot of synergies between our two cities.
As some of you know, I'm originally a Brit, and I'm embarrassed to say I've never been to Liverpool. At the first recollection of what I thought I knew about Liverpool, the similarities between our two cities weren't hitting me in the face.
Liverpool, the land of the Liver bird, Liverpool Football Club and the Beatles meets Edmonton, the land of the beautiful North Saskatchewan river valley, deep indigenous roots and Oilers NHL hockey team – well, maybe our sports teams are a connection? But scratch a little deeper, and the similarities become apparent.
Home to World-Renowned University institutions.
Specialties in infectious diseases.
An overshadowing sister city slightly too close for comfort, Manchester in Liverpool's case, I'll reframe from using the C word, but you can fill in the blank for Edmonton's competitor.
A wealth of knowledge capital.
Outsiders' perception of the city is always a work in progress.
And so, Jennifer and I agreed to meet virtually to discover if sharing our experiences, wins, and challenges would help each other. Within seconds of getting on the call, Jenny reveals the opening sentence and, as with many a connection story, we realize the world is a small place. Indeed Jenny's hairdresser had just moved to Edmonton as her Canadian husband had signed on as part of the Edmonton Elks CFL Football leadership team. The ice was broken, and we were off to the races.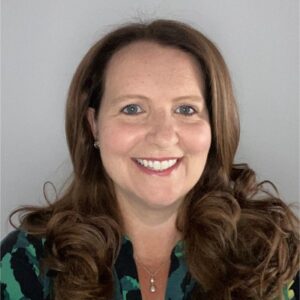 Jenny is the type of person I just click with. I leave every call inspired and ready to explore a new idea. We've learned a ton from each other, supported each other and exchanged knowledge that propelled our teams forward. Immediately, we could share our experience using the North American-based DMO CRM system Simpleview that Liverpool had just enrolled on. In exchange, Jenny's Club Liverpool Ambassador Program leads helped to give me the lowdown on everything I needed to know about formulating a successful program as I embarked on setting up the Business Events Legacy Council.
It wasn't long before we discovered a shared passion for sustainability. Edmonton had recently completed our Global Destination Sustainability Index ranking, and Marketing Liverpool was about to start the process.
Watching how far Jenny and the team have come on this journey is incredible. The fruits of their hard work were rewarded when micebook chose Liverpool to host its inaugural Sustainability and Social Impact Catapult event, Micebook ventures in the city.
Micebook ventures' mastermind Chris McQue commented to me afterwards:
"Really interesting stuff started when we started showing social impact options for event procurement & design in a destination such as Liverpool that many would not have considered twice just a short time ago!"
Supporting a colleague in this kind of groundbreaking industry work is why I greatly enjoy my International relationships.
And the exchange continues. Despite not heading up a DMO team anymore, I still regularly catch up with Jenny and benefit from sharing North American perspectives versus the European approach, each a step ahead but in different areas.
Rounding out the serendipity occurrences in this story, I was multitasking as I often do with the fantastic Future of Tourism Podcast with David Peacock. This podcast got me through the dark days of the pandemic and helped me see that our industry would make it through. I got a little behind in my episodes in 2022, so I decided to binge while wrapping Christmas presents. Lo and behold, August 3rd's episode featured Chris Brown, Director of Marketing Liverpool and Richard Veal, Managing Director at Simpleview Europe. It was a fascinating narrative depicting Liverpool's cultural heritage and destination development experiences over the last two decades. I won't spoil it for you, but you should take a listen.
And yes, in case you are wondering, I'm more inspired than ever to visit Liverpool on my next trip to the UK and meet the amazing Jenny Jenson in person.